ON THE RCRD: Real Estate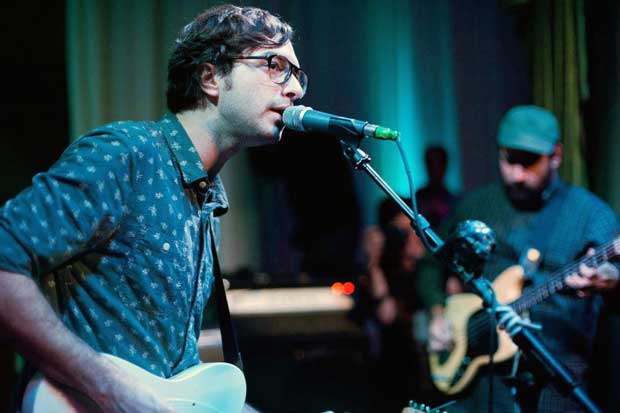 We're anxiously awaiting the new slab of jangly goodness from Real Estate. Their last album, Days, holds-up near perfectly, so we wanted to feature them in the second show in our MINI Normal Crashing Tour. Taking place December 7 in New York this intimate pop-up show will be in a surprising, Not Normal location, so check out the details, RSVP and get ready to party!
In the meantime, we got Real Estate's defacto leader Martin Courtney to answer our fabled On The RCRD questionnaire.
Life changing record for you was…
A CD of Blind Melon's self titled album.
What people, outside of music, have influenced you over the last year?
Whoever invented Instagram.
What did you learn about yourself and/or the world at large the last time you made a record?
I find writing lyrics to be like pulling teeth, but it becomes way easier under pressure. And sometimes it doesn't matter anyway because the most popular song ends up being the one with two words in the chorus.
What gift would you most like to possess?
I'd like to wake up one day and be incredible at the drums.
What quality do you admire most in a song?
I'm a fan of a really well thought out, melodic instrumental arrangement.
What's your take on the music business in 2012?
It's a jungle out there.
Best instrument ever invented was...
The electric clavichord, or percussive wood blocks, or the guitar.
Comments